Repairs
Nothing is worse than the downtime a failed Air Conditioner causes occupants. In particular, during summer months. The industry is however plagued with misdiagnosis that often costs the owner money that they don't need to spend. Whilst Air Conditioner spare parts and repairs can be expensive, at Air DC we attempt to minimise these costs by thoroughly accessing each machine and providing owners with a detailed report of Air DCs findings.
To achieve this, our technicians use a custom Air DC rating system to categorise your Air Conditioners in factors such as; age, condition, maintenance, exposure, quality, conditioner, gas type and degree of fault issue to provide you with a rating that will you in making the best informed decision. All these factors help you to evaluate if the repairs are economical, or replacement is the best option..
We always attempt repairs first. If this is not possible, we will provide a detailed, professional assessment report outlining the issues with your Air Conditioning system. This will give you the piece of mind to follow up professional advice for repairs and or replacement, and clear concise information to assist owners with making an informed decision on their best option.
Whilst there are sometimes delays with parts, we have the benefit of direct access to spare parts providers across all major manufacturers of the industry allowing us to complete repairs as quickly as possible.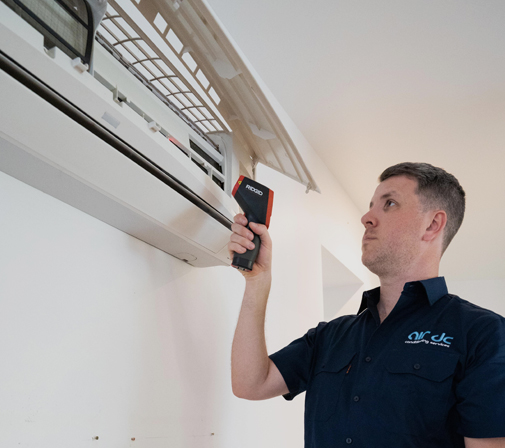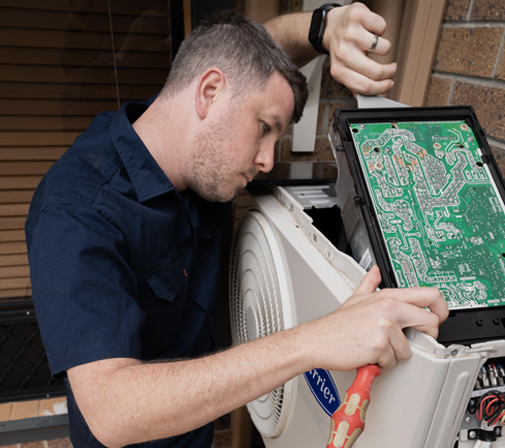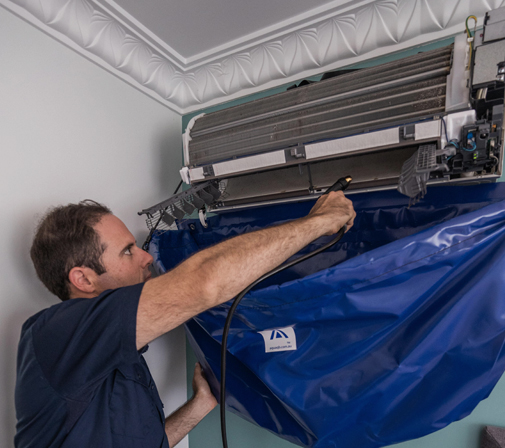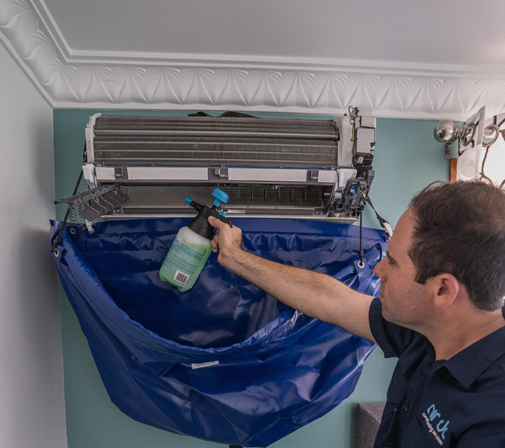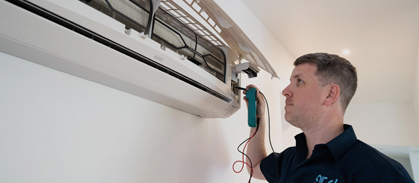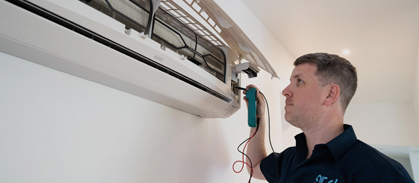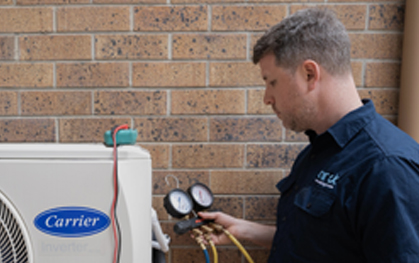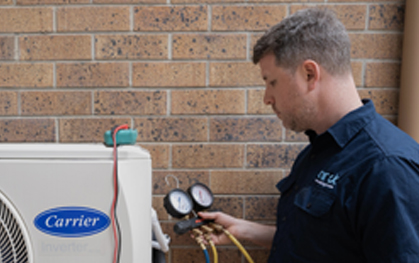 FAQ
What areas do you service?
Our services range from Greater Brisbane and Ipswich area. From Coomera to Burpengary and Bayside to Ipswich, we provide a full range of electrical, air conditioning and maintenance service.
Do you charge a call out fee?
No, we do not charge a call out fee and instead work on a simple per hour rate, with a one hour minimum (and then 15 minute increments from there)
Do you provide free quotes?
For any new installations or additions we offer free quotes. The only time we do not offer free quotes is when there is fault finding involved (for example to fix an oven, air conditioner or unknown fault)